Know Us

With digital display, long life sensors, easy calibration, etc, gas analysers and transmitters are used to conduct on-site analysis in the laboratory or research centers. HNL Systems Pvt. Ltd. has Made Significant Changes In The Scientific Industry By Designing A Reliable Range of Products. Designing and developing a thought-through spectrum of products with various applications and options, we have achieved an enviable reputation of leading Gas Monitor,Gas Detector,Gas Analyzer and Transmitter Manufacturer, Exporter, Service Provider and Supplier. We have ensured excellence by offering quality Gas Monitor, Portable Gas Monitor, Fixed Gas Monitor, Portable Gas Monitoring System, etc.

We have established an unrivalled reputation for high performance and cost effective products ranging from basic to complex. Our ability to deliver a complete package of dependable products is enhanced by technical expertise and technological advancements that we have incorporated in the industry. We have developed an intensive research and development unit that assists us in ensuring accuracy and reliability at the lowest possible costs. Besides, it is staffed with a team of technical experts and engineers who provides a valuable insight to make sure that all the objectives of our clients are met.

Company Vision: Be the foremost company for Industrial Hygiene, Quality Control, Safety and Environmental Monitoring by using innovative technologies.
Our Attitude: We will solve your every problem, just give it to us.
Quality Policy: Achieve excellence in all aspects of business by improving our employee's skills and processes with the latest technologies and sustaining optimum client value.
Mission Statement: By 2018, HNL Systems Pvt. Ltd. should be an undisputed market leader offering systems for Gas Detection, Moisture, Dew Point & Environmental monitoring.

CPCB & SPCBs approved Instrument Manufacturer in India


30+ years of experience in producing these products
60+ Different Products (Online, Wireless, Personal, Portable, Stations)
Design and manufacture CEMS, AQMS and Industrial safety equipments
One-stop shop (R&D, H/W, S/W, DAS, Wireless, Sales and Service)
Part of 'Make In India' campaign.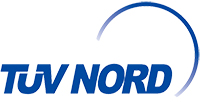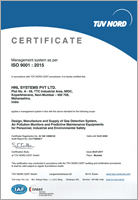 Read More