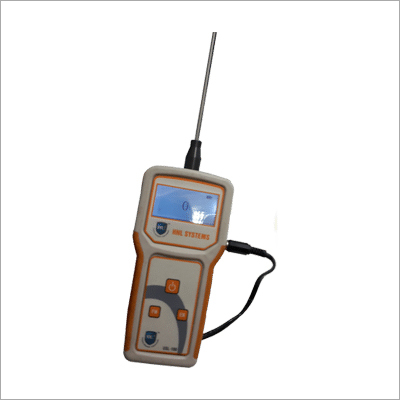 Ultrasonic Air Leak Detector
Price And Quantity
Product Specifications
Product Description
Our UL Series ultrasonic detectors are specifically designed for the fast, reliable and cost-effective detection of small leaks and failures within vacuum systems, industrial equipment, compressible air systems and machinery. Pricey perturbations and unscheduled downtime can be avoided by predictive & systematized fixtures. Distinguishing the rigorous location of an imperfection these imply a fast reaction time for the prevention of major damages.
When you use UL-100, the detection of defects and estimation of their magnitude is manageable to determine, meticulously. The fast and simple operation can save material, time, energy and condensate depletion with a day-to-day checking of fittings, ball bearings, valves gates and steam trap. The regular review of pumps, engines and gears by using UL-101 leads to enhanced usable reliability. Moreover, these ensure a high degree of machine availability.
With the monitoring and examination of the flow noise the detection of the leak is assured. The compaction of slide valves and steam traps is also manageable.
The UL-101 is efficiently capable to find leaks in pressure-less systems, such as freight containers, vehicles and different other varieties of ventilation technique systems and containers, at the place where ultrasound is not generated. The UL-101 makes ultrasonic waves that come out at the leak points. Accurate location is moved out from the outer side of UL-101. There is a choice of a spare ultrasonic transmitter so as to enable the management of the leak stringency of doors, cabins, windows and devices with less extra expenditure.
Ultrasonic Air Leak Detector
For Detecting Leaks & Mechanical Malfunctioning
Predictive Maintenance
Range : 30 KHz
Energy Savings
Leak Detection
Steam Trap Assessment
Critical Valve Diagnostics
Electrical Arcing & Corona Discharge occurs.