Portable Gas Analyzer Ga 151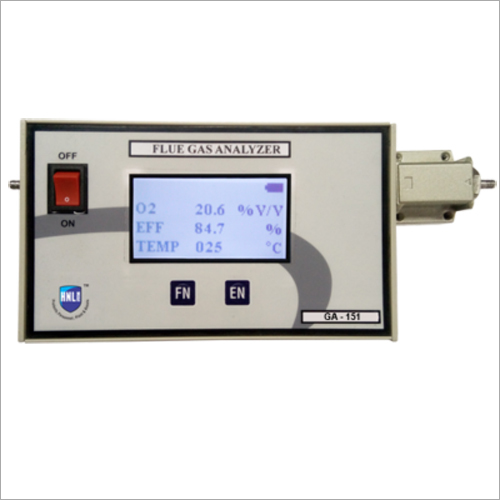 Portable Gas Analyzer Ga 151
Product Description
Specification
Display

High-quality Alpha Numeric LCD.

Calibration

Automatic Zero On Start with fresh air sample.

SPAN Calibration

automatic with calibration gas.

Response Time

Maximum 20 seconds at 95% variation

Power Supply

Internal battery pack with external charger 220V/50 Hz

Working Temperature

-5 C to 55 C

Storage Temperature

-20 C to 45 C

Case

Aluminum

External Dimension

170 x 100 x 130 mm

Weight

1.5 Kg

Probe(optional)

(i) 8mm, Dia SS 600 mm length with 2 meter Hose Probes of other material & length available.
(ii) Sniffer Probe: To detect & locate the precise position of the Gas leak in a pipe network.

Accessories

Leather case with shoulder strap, battery charger, operational manual.